Stevie Nicks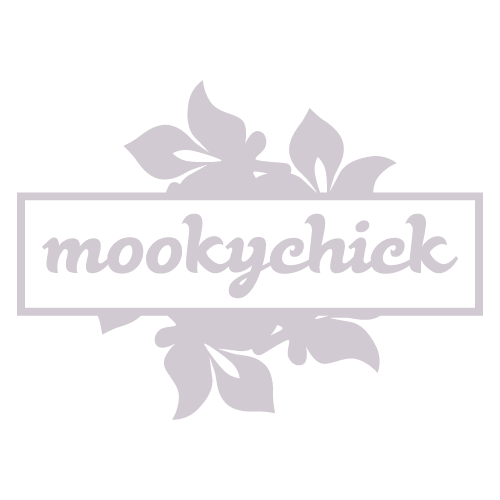 Stevie Nicks of Fleetwood Mac fame is our feminist icon of the week. Happy belated birthday, Stevie!
Dear Stevie Nicks,
My mother named me after a song you wrote and recorded with Fleetwood Mac. At a young age I thought it was weird and as I got older I started doing research on the etymology of my name. Realizing you were singing about a Welsh Witch and that my name is in fact that of an ancient goddess of Celtic origin, I developed a slight complex. But, more importantly, I acquired knowledge; knowledge that what some consider weird may truly be extraordinary. I was raised on both your music and on wisdom. You were my first big-name concert, Enchanted tour '98. I was 11 years old, I went with my mother, and Boz Scaggs opened. Now, I'm going to come off as cheesy and fangirl as f*ck here, but I don't care. You, Miss Stevie Nicks, whom I've never met, I truly feel kindred to. You are the woman who taught me to love myself for who I am, to not take sh*t, to not be afraid to love, to not be afraid to lose, to not be ashamed to ask for help when I need it, and to always Rock a Little.
Love Rhiannon xxx
Who is Stevie Nicks?
Honoured as "The Reigning Queen of Rock and Roll" and one of the "100 Greatest Singers of All Time" by Rolling Stone, Stevie Nicks is, no doubt, one of the most influential musicians of, not just our time, but our mothers' as well. This woman bridges a generation gap, teaches us to face adversity, overcome addiction, and has just kept rocking. She's in her 60's and is (in my and many others' opinion) a God Mother of Goth. She is a private woman, keeping things such as her religious views quiet, but then again one of the 5 disciplines of a practicing witch is "To Keep Silent". Stevie has been my primary role model for as long as I can remember. She's been paid homage to by contemporary musicians such as Taylor Swift and Beyonce Knowles as well as the movie Gypsy 83 and has been immortalized in the Rock and Roll Hall of Fame.
Stevie Nicks Quotes
"You know, the man of my dreams might walk round the corner tomorrow. I'm older and wiser and I think I'd make a great girlfriend. I live in the realm of romantic possibility."
"It was my 16th birthday – my mom and dad gave me my Goya classical guitar that day. I sat down, wrote this song, and I just knew that that was the only thing I could ever really do – write songs and sing them to people."
"For 70 nights, right across America, I've been getting out there with two ex-lovers and we've been playing songs which are so specific about each of us, you just wouldn't know. We're friends now but we can't forget what happened between us."
"I was not going to be a stupid girl singer. I was going to be way more than that."
Stevie Nicks is Best Known For…
Her impeccable style, beautiful music, and always audacious Wild Heart.
Stevie Nicks is Least Known For…
Her impeccable style, beautiful music, and always audacious Wild Heart.
Mooky Factor
Marrying her best friend's husband after her death. They were married a little over a year and both admitted that they did so in order to hang on to the memory of their lost loved one.
A Short History of Stevie Nicks
Stevie Nicks (born Stephanie Lynn Nicks) was born on May 26th, 1948, in Phoenix, Arizona. She dropped out of college and signed with Fleetwood Mac in 1975 at the age of 27, becoming an overnight sensation. She also released numerous solo albums including Bella Donna, Timespace, Wild Heart, and Rock a Little. There were years of contesting with addiction (though she continued to tour and put out new albums), but eventually she regained her health and energy. Fleetwood Mac did a reunion tour and live album in 1997 (The Dance) and was inducted into the Rock and Roll Hall of Fame in 1998.
Before Fleetwood Mac, Stevie teamed up with Lindsey Buckingham in a band called Fritz. Stevie and Lindsey were romantically involved for a very long time and she, alone, put food on their table by waitressing and house cleaning. Together they released a demo/EP called Buckingham-Nicks, which was later discovered by Mick Fleetwood. Lindsey and Stevie eventually broke up and remained in the band together. She then hooked up with Mick, and managed to keep the band together. The emotional turmoil and jubilation came across through their music and the band kept touring and releasing albums.
Stevie collaborated with Tom Petty and Don Henley on her 1981 solo album, Bella Donna. The album reached No. 1 on Billboard charts with the hits "Edge of Seventeen", "Leather and Lace", and "Stop Draggin' My Heart Around". Stevie at a phenomenal velocity, releasing Mirage with Fleetwood Mac in 1982 and her second solo album, The Wild Heart, just one year afterward.
Today, Stevie owns her own record label, Welsh Witch Music, and is still putting forth albums and writing songs that breathe life and love and touch the hearts of her fans.
Tagged in: feminist icons