Dolly kei style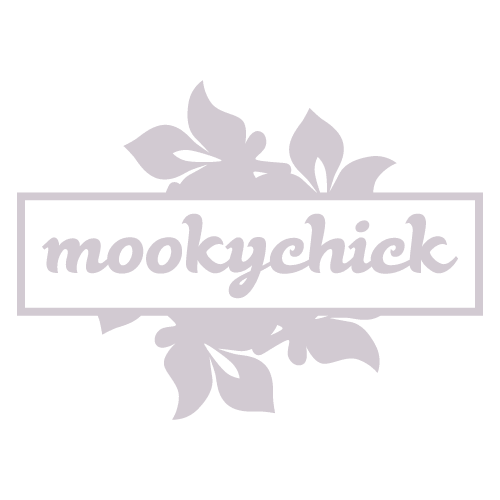 Just when you think Tokyo's style tribes have rooted, a new branch stems from the tree. Dolly Kei is a strange exploration of medieval clothing & Russian folktalkes. Let's explore the wonderful antique-led japanese fashion fit for a Mori (forest) girl!
What is Dolly Kei/Style?
Dolly kei is an arising new Tokyo fashion; quite a recent style, and one of Mookychick's very favourites because it's flattering, gives more than a nod to the rich historical tradition of the West (we'll admit it, we're already obssessed with celtic mythology and fairytales). Dolly kei is also a very egalitarian japanese style that suits kei-lovers of all ages. You don't have to be stick-thin with the huge gamine eyes of a ten year old to get away with it.
Dolly kei is inspired by old European dolls and fairytales, with a Celt and Russian slant. It consists of old floral patterns, antiques, furs. Its palette of dark colours echoes the forest beauty of a matriochka (Russian traditional doll) or an elf from an old Celt story. The style displays cuteness, in a weird, fairy-tale, forest-y way.
The fashion background of Dolly Kei
Dolly Kei began to flower when a store called Grimoire (the name of an old book, lost centuries ago, said to contain spells) was opened. Grimoire was created by Hitomi, who studied the history of costumes and clothes at University. Whilst at University, Hitomi developed a real passion for antiques and never stopped learning about them. After she became a model for the fashion magazine Cutie, Hitomi started her own Dolly brand in 2007. The Dolly Kei brand featured handmade accessories like watches, bracelets and necklaces, as well as gloriously idiosyncratic pieces like ear-muffs decorated with fake flowers.
When she opened Grimoire in 2008, Hitomi's destiny as a fashion starter was sealed. It was a shop of vintage and antique clothes and accessories, on one of the biggest roads of Shibuya. It is thanks to Hitomi's new brand and devotion in finding antiques that this japanese fashion miracle became true.
And yes, it is a miracle, of sorts, in that we've been yearning for it, and its arrival has made us very, very happy. We love mori kei (forest style) because japanese culture is so nature-led, with its shinto religion and its belief in natural spirits, it is about time this became infused with the creativity of the Japanese style tribes. Oh, how long we have waited for Dolly kei to come along and combine the gothic darkness of Loligoth and the soft nature of Mori Kei with antiques, Celtic tradition and Russian fairytales. Genius.
The Kei sisters: Dolly, Loli, and Mori
Dolly Kei has some roots from Lolita, because their approach to make-up is quite similar and our Dolly girls certainly retain a special attraction for everything gothic and surpernatural. Dolly kei girls like weird things, even a bit disgusting at times (oh, those medieval plagouse), but the weird and disgusting accessories are infused with humour so that one cannot stop chuckling when the style oddity is discovered. A rodent skull, a purple fish skeleton kept in a formalin vase, a destroyed arms missing doll.
Dolly girls could also be mistaken for Mori Girls as they cultivate that antique and folklore look, use layers of clothes and mix dark colours, and love fur… But they are not Mori Girls.
How to dress in the Dolly Kei/Style
1. Dolly kei uses old clothing, which is pretty obvious from the holes that can be visible within their magical attire. However, they treasure the wear and tear like a bar o' gold! The point of this fashion is a pronounced taste for vintage and antiques.
2. There is no designer, except for handmade accessories, maybe.
3. The wardrobe is mostly to be found in antique shops and charity shops / thrift stores.
4. Dolly Kei texture consists of old floral patterns, antiques, furs and a mix of dark colours. Before you get chilled to the bone, faux furs are fine.
5. Dolly Kei signature accessories:
A giant cross swinging from the neck
Medieval headdress
Long skirts
Dolls swabbed in rags
6. The makeup is very natural and doll-like. However, the point of Dolly Kei is to resemble a European woman, not a Victorian princess or queen.
7. Dolly Kei uses Lolita elements, such as frilly blouses, petticoats, and rocking horses, and also uses Mori girl and fantasy woodland touches!
So go on, you fantasy-forest-girl, you! Show society a different way to look cute, and hopefully find a knight in shining armour along the way… Or fight your own battles. Whatever works.
Hitomi outside Grimoire.
The staff at Grimoire. Note the interesting drummer boy / faux military style with antique accessories worn by the gentleman.
Bodice details, white cottons, lace, roses, dark colours… a definite slavic folk costume twist
This clothes rail at Grimoire suggests that any ethnic / hippywaif prints you have lying around can be subjugated and recycled for Dolly Kei. And any second hand shoes will be perfect!
All above photos from Tokyofashion.com
Note the dark colours, layering and Lolita twist. Photo copyright Valerie Fujita
Tagged in: japanese fashion