How to Become a Hero for Hire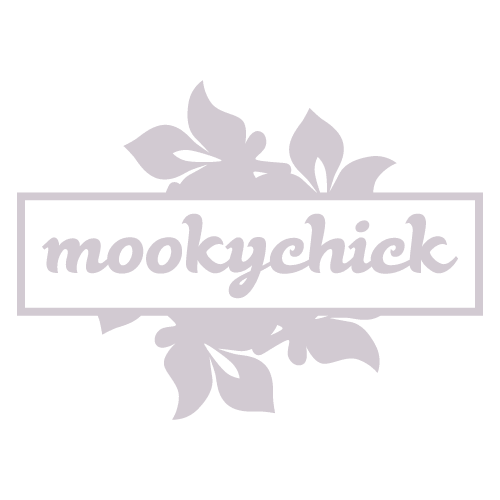 Interview with Candace Miller
Dressing up as a superhero, princess or mermaid for a living. Dream job? Dream job. It can pay well, too. Candace has spent the last two years as a Hero 4 Hire…
Candace Miller, creatrix of vampirekitten.net, is an experienced Hero 4 Hire. She talks us through what you can expect from donning an outfit and convincing little people you really are Batman / Catwoman / Fairytale Incarnate. Superfun, and a lighter pursuit than scare acting.
Candace, what made you want to go into costume entertainment?
It was something I sort of fell into as a part time job. I was already modeling, doing makeup, photography and other entertainment related work so it seemed like a good fit. I met the owner of the company when I was a bit down on my luck working at a Halloween store, she said I would be perfect for it so I started promptly the next day because something unexpected happened with one of her performers. I've been hooked on doing it ever since because of the joy it brings being able to work around kids by becoming their favorite characters.
How long have you been doing this?
About two years now – each year is busier than the last.
How does it pay?
Pretty well, actually. We have a standard rate for characters (and helpers or sidekicks) and each show is typically about an hour of work with the max being around three hours. We get paid by the hour and generally tips are encouraged so on a good weekend I can pretty much pay off a few of those nagging bills that have been looming overhead.
What sort of qualifications/training did you need?
Our company doesn't require anything as far as training is concerned, but it does help to have some drama/theater background or singing skills (of which I didn't have). Qualifications are pretty tricky though, we ask that the performers be of specific size to fit the costumes and resemble the princesses or superheros that they are going to portray. Heroes are easier to hire because most of their faces are covered, but they have to be built right. Princesses can be a bit tougher because there are extremely specific requirements for each character.
What are the perks of the job? What is the most satisfaction you get out of your job?
The best part is I get to play dress up on the weekends as some of my favorite characters. It's really cool being able to say that I am a Princess or a Superhero for a living! The satisfaction I get by doing it is that I get to become a character that kids idolize and that is something that they will never forget for the rest of their lives. It gives them something to believe in and it's pretty cool that they can tell their friends that Snow White came to their birthday party to play with them.
What are the not-so-perky parts of it?
The time that it takes me to get ready for some of my princess shows it's a bit of a pain in the butt. Depending on the character I may have to wear colored contact lenses, fake lashes, a wig, do my hair, etc. Typically I take at least an hour and a half to be finished before I have to leave for a show, this includes making sure my makeup doesn't run do to sweating among other things. I've noticed the amount of undergarments that I wear sometimes is absurd just so the costumes have clean lines and look right. Sometimes I will have to drive upwards of an hour to get to a show and I have also run into some no so nice parents as well.
How physically/mentally demanding is the job?
For some reason when I do entertainment work, be it modeling, photography, etc I almost always feel like I have had a serious workout afterwards. Running a kids party is really no different, in fact it's probably more demanding because I am having to corral and entertain between 10 to 25 kids at any given time. They tend to crawl all over the princess and I have had at least 5 kids in my lap at one time (I'm a small girl). When I do a superhero/stunt show I tend to run around doing high kicks and cartwheels so that is much more demanding.
Most glorious career moment to date?
I made an appearance as Snow White for a charity event called, "Walk for Wishes" and a little girl was so excited that she ran toward me at full speed while I was hunched over and she literally knocked me on my butt in my gown. She was so excited and it's moments like those that make it all worth it.
Most hideous career moment to date?
I stopped doing adult appearances because they started disturbing me, the pay was much better but they certainly weren't worth the mental trauma. Let's just say that during a Wonder Woman show a very rude grandpa wanted me to do terrible things to me with my lasso of truth and made sure I knew about it. That is only one example. Needless to say, I have learned my lesson.
Is there a danger factor?
It's always scary going to some random persons house for the first time, especially when they are located in really shady neighborhoods. I really appreciate having a helper with me because it makes me feel safer.
Can you still see yourself doing this in twenty years' time?
I don't know, maybe running my own character company and making the costumes for it. I'm sad to say that this business does have a physical expiration date and it pains me to see some older women in skimpy Tinkerbell outfits trying to make a living from it. It's not something you want to be doing forever, but it certainly is a great part time job for High School and Collage students.
What advice would you give to young women who are interested in becoming a real life Princess or Superhero?
I've run into some very unsavory characters in this business. Hold your head high and don't let anyone's catty negativity get you down; just work harder at perfecting your performance and look. If you aren't right for the characters, don't be discouraged – the job may not be right for you because there are very special requirements for it. People who tend not to fit the characters can still entertain kids, however! You can still work as a clown, balloon artist and face painter. Depending on the company you can still find characters that fit your body type.
What's your favorite character to play?
I adore being The Little Mermaid, but my mainstay is Snow White. I have become a bit attached to her.
Anything else we should have asked but were too selfish to do so?
The company I work for is called "Hero 4 Hire" and you can find out more about what we do at http://www.hero4hireparty.com.
Doesn't Candace look absolutely lovely as Ariel, the Little Mermaid?
If you like people, you'll like being a costume entertainer, and the job will like you.
Candace looking lovely again as Alice in Wonderland.
Tagged in: interviews