Fashion corsets – Getting 'waisted' for the first time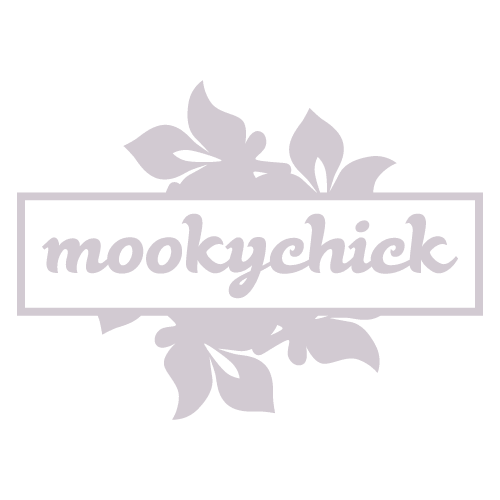 KathTeaChin turns herself into a well-dressed lab rat to discover what it's like to break in a fashion corset over a 2 week period…
Getting "Waisted" for the First Time!
I'd recently started exploring the world of corsetry. When my budget allows I'll move onto bespoke corsets for obvious reasons (longevity, craftsmanship, comfort). For the moment, I've been putting cheaper fashion corsets through their paces to see where they match up to their bespoke cousins and where their failings lie. To do my experiment, I headed to the internet, bought a cheap corset online and…
Finally, I got to see my brand new corset (FC-1026: Blue Flock Underbust Corset) from Corsets UK up close. The corset was delivered relatively quickly within 7 working days. After having a long good look at the corset, I think now I understand why more experienced corset wearers are not huge fans of these cheaper versions, but I will get back on that matter a little later. Note that I am a first-time corset wearer and I am giving my opinion from a beginner's point of view: I don't expect everyone to agree with me.
The price factor
First things first. I bought this for only £22.00, not including shipping, which is a really good deal for those of you short of cash. Shipping costs only £5.95 to Malaysia as well. I rushed for this one during Corsets UK's 'Corset of the Day' deals. Corsets that are still in stock in 'Corset of the Day' deals may be around for several days, sometimes with their prices lowered even more – but it may not always be the case, and sizes 24 to 28 inches usually go out of stock very quickly.
Corset material, waist tape & modesty panel
The corset feels like it only has two layers when I rub it in between my hands. I cannot be too sure whether this corset contains any coutil as I do not have the heart to dissect it (I have lousy sewing skills). The lining is not in a herringbone weave, either. According to the tag attached, the outer fashion fabric (flock design) is 100% cotton while the inner lining is 100% polyester. This means that if you plan to wear this under your clothes, you might want to wear a corset liner or a cotton tube top underneath for comfort. At first I thought my corset didn't have a waist tape but after some careful observation underneath bright light, I can confirm it is there. So there's definitely a bit more support around your waist when you tighten it. It also has a matching 19.5cm (7.7 inches) modesty panel attached which successfully covers up any awkward squishing of your back. This corset is 10 1/2 inches long and has a 24 inch waist.
Construction, Boning, Busk & Grommets
My £22 corset has 12 spring steel bones altogether including 2 on either side of the size 0 grommets. Corsets UK makes it clear that a corset like this will temporarily take your waist in about 4″. Each of the bones has a width of ½". I did the "bending test" on all the bones – plus the steel busk – and I was happy to see them all spring back to shape as they should (thus the name spring steel). No plastic bones anywhere! For something that is most likely mass produced, there are no stray threads to be found. I checked three times, but the corset is in perfect condition.
Corset lacing
The corset was loosely pre-laced in the "bunny ears method" which is quite commonly used to focus all the tension in your waist where it is tightest. However, I prefer my corset to be laced in the "inverted bunny ears method" instead as I want to have more ease in tightening it. The laces are some sort of polyester cord. Not an overly pretty sight, but so far they do their job well and their knots hold tight… for now, at least.
Shape & Silhouette
Now I really know what other corset wearers meant by "barrel-shaped abdomen". This corset is definitely not curvy. To be quite frank, from just looking at the host on Corset UK's Youtube channel or the fan photos on the Corsets UK Facebook page, this was expected. I don't hate it, though – I am glad that it has done its job in cinching 5cm (2 inches) off my originally 75cm waist.
Final first impressions
This corset has a very nice feminine design so I look forward to wearing it with my straight-shaped dresses. I have a ruler (or as my mum and I call it, trunk) shaped body, with unevenness in my natural silhouette as I have a very mild case of scoliosis. After I put the corset on I could finally see some curves on myself, which was a breath of fresh air. It also gave me a straighter posture.
Is this the corset for you? If you are graduating from plastic bones to steel bones and just starting out with a small budget then Corsets UK's discounts are good as a first piece. If you want to get into serious corset wearing you should save up and get something made-to-measure (bespoke) and created for the purposes of tight-lacing and waist-training. Bespoke corsets are expensive but they usually come with a payment plan so that would help in lessening your financial burden. In conclusion, get a fashion corset from Corsets UK if you only want to wear it for fashionable purposes or just to give you the feel of steel cinching your waist for the first time. They give you an idea of what it's like and then later on you can decide what you really want to do. Personally, I am saving up for a bespoke piece instead. Corsets UK actually does sell waist training corsets off-the-rack, which you are welcome to try out at your own discretion.
Breaking in a corset
I didn't close my corset completely when I first bought it. I wanted to season it (also known as breaking in a corset). I knew that if I put my corset under too much stress too soon, I could potentially rip it apart and my money would go down the drain.
A rule of thumb: You should season your corset under the rule of 2 that is: 2 inches, 2 hours a day for 2 weeks.
Aftermath
2 weeks later… I'm done breaking in my blue flock corset that I bought from Corsets UK. Yes, I followed the 2 inches 2 hours 2 weeks rule.
After doing a bit more research and wearing the corset 2 hours at a time daily, I feel that I can personally no longer keep this corset. Here are a number of reasons:
The unevenness of my shoulder blades combined with the corset causes a bit of pain.
Some of the steel bones began to stay in a bent shape.
The barrel-shaped silhouette disappoints me more and more each day, especially after seeing how other more expensive corsets give an hourglass shape.
Oh the upside, there's no wear and tear in the fabric or grommets.
I will be auctioning this corset off on eBay starting at £1.88 with a fixed shipping price of £5 to anywhere in the world as soon as I receive my custom-made tightlacing corset from a corsetiere on Etsy (around late November 2011).
For more corsetry advice & information, head over to these links below:
First wearing
Corset after 2 weeks (fully laced in 'inverted bunny ears' method)
Tagged in: corsets